Honda.
Honda Motors is one of the top automobile makers in the world, which rank 6thposition for the top car producers list. Honda motor company was founded byMr.Soichiro Honda of Japan in the year 1948. The company became fullfunctional one as top motor cycle producer in the year 1964. Honda slowly butsteadily grown in to today's top position with its auto mobiles and motorcycle production. Also they used to produce popular small engine operatedmachineries too.
Honda Company now has factories and production lines all over the world andits main office is situated in Minato, Tokyo, Japan.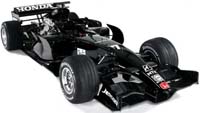 From the 70's Honda started to rule the roads with its Honda Civic Subcompactcar and in later years changed it to Honda Civic compact cars. Slowly theycaptured their share of car sales all over the world with their best models.In the year 2009 alone Honda sold nearly 1,150,000 units in the U.S.A alone.The motor company entered in the Formula One racing arena too. Their motorcycles became very popular all over the world and they are selling in millionsevery year. They too won many races in the motor cycle racing championships.
** Some of the popular Honda automobile models in the U.S.A **
Honda Element..Accord CoupeAccord HybridAccord SedanCivic CoupeCivic GX NGVCivic HybridCivic SedanCivic SICR-VInsight HybridOdysseyPilotRidgeline TruckS2000 Sports.
Official Web Site. http://www.honda.comHonda Car Owner Resources: http://automobiles.honda.com
Honda July 2013.
It is time to view the latest Honda sedans that are released in Japan lastweek. It includes Accord Hybrid and Accord Plug-in Hybrid models. The modelsare to satisfy the latest trend in fuel economy where Accord Hybrid fueleconomy is 30.0 km/l and the Accord Plug-in Hybrid fuel economy is 70.4 km/l,after the trial runs. More
** Honda Begins Construction of Second Automobile Production Line in Malaysia. **
PEGOH, Malaysia, July 19, 2012 - Honda Malaysia Sdn. Bhd. (HMSB), a Hondaautomobile production and sales joint venture in Malaysia, today held agroundbreaking ceremony to mark the start of construction of its secondautomobile production line at the existing auto plant in Malacca, Malaysia.
** In a hard fought Italian GP, Pedrosa finishes second - Round 9. **
Round 9 in Italy saw Dani Pedrosa finish second from pole (his second pole ofthe season) while team mate Casey Stoner had a difficult weekend – fifth inqualifying and then just managing to finish eighth after an incident where heran off track. An exceptional race by their main rival, Jorge Lorenzo (Yamaha)denied Repsol Honda their coveted third victory in a row, following wins byStoner in Holland and Pedrosa in Germany.